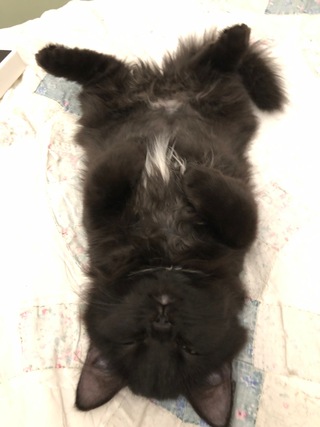 Little Holly was a surprise Christmas present this year. My dear sweet Otto cat passed at age 23. He was such a remarkable fellow. Sweet, mellow and never a problem. My daughter found this little bitty kitty at a shelter and she reminded her of Otto as a kitten.
I wonder how Holly will find her way into my stories.
How do you know if what you've found is a good story?
If the character stays with you.
Sometimes, I think, wow, this would make a great story. But sometimes that little nugget I pick up isn't a story, it's an incident.
This can be such a challenge for every writer--the glittering incident that diverts your attention from your character.
How do you overcome it? Focus. Remember, what does your character want and what are they willing to do to get it. That's it.
When you find your character and you know their problem and you know how they'll solve it-- that's JOY!