Biography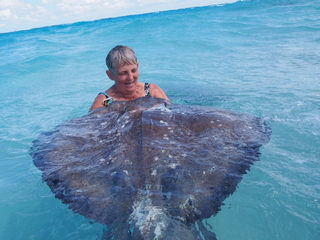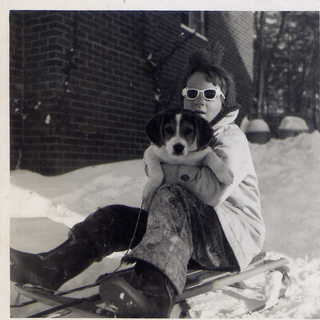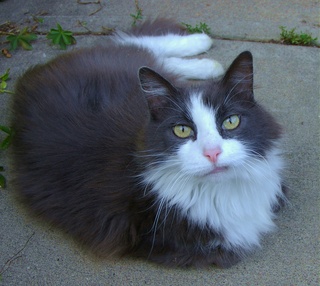 Where did Kitty go to get like she is?
Born in Germany and adopted by Americans, Kitty Griffin has traveled from one end of the USA to the other, living at twenty-eight different 'permanent' addresses. That variety became a spice for her and in preparation for her writing career she worked as
a counselor,
a teacher,
a mailman,
a waitress,
a secretary,
a graphic artist,
and very importantly,
a Mom to two terrific girls, Danika and Beatrice. Now Danika has her own little girl, Cecelia. And Beatrice has a little boy, Arthur and a little girl, Kiki, and the newest member, Ivy.

Most of my day is spent working on new children's stories, either writing them or doing research. With my background as a social studies teacher research is very important to me. I want to be as accurate as possible.

My screenplay FISHEYE won the Spirit of Moondance Award (1st) in the category, feature screenplay for kids and was a quarter-finalist in Scriptapalozza.
My writing skills increased when I worked for a local newspaper. I felt very proud when I earned Keystone State journalism awards. One story in particular was about a local woman, aged 96, who remembered what it was like to live in the tiny town of Hackett when the KKK went after Catholic families.

I live out on four acres with my husband Jerry. He's got his own business (www.churchhillanalytics.com) and travels a great deal. We've got one dog, Coriander, and three cats, Otto (now 23 years old!), Lucy, and JoJo. There's a canary who sings a sad song--Mr. Poe, and a very old dwarf frog, Mr. Big.
I've cut down on my activities, for a while Coriander and I were very busy with Therapy Dogs, International. I've taken some time out from that while I concentrate on my writing.
Route 19 is my writer's group. We are a strong, vibrant group of talented folks and all of us feel very blessed to have found one another.